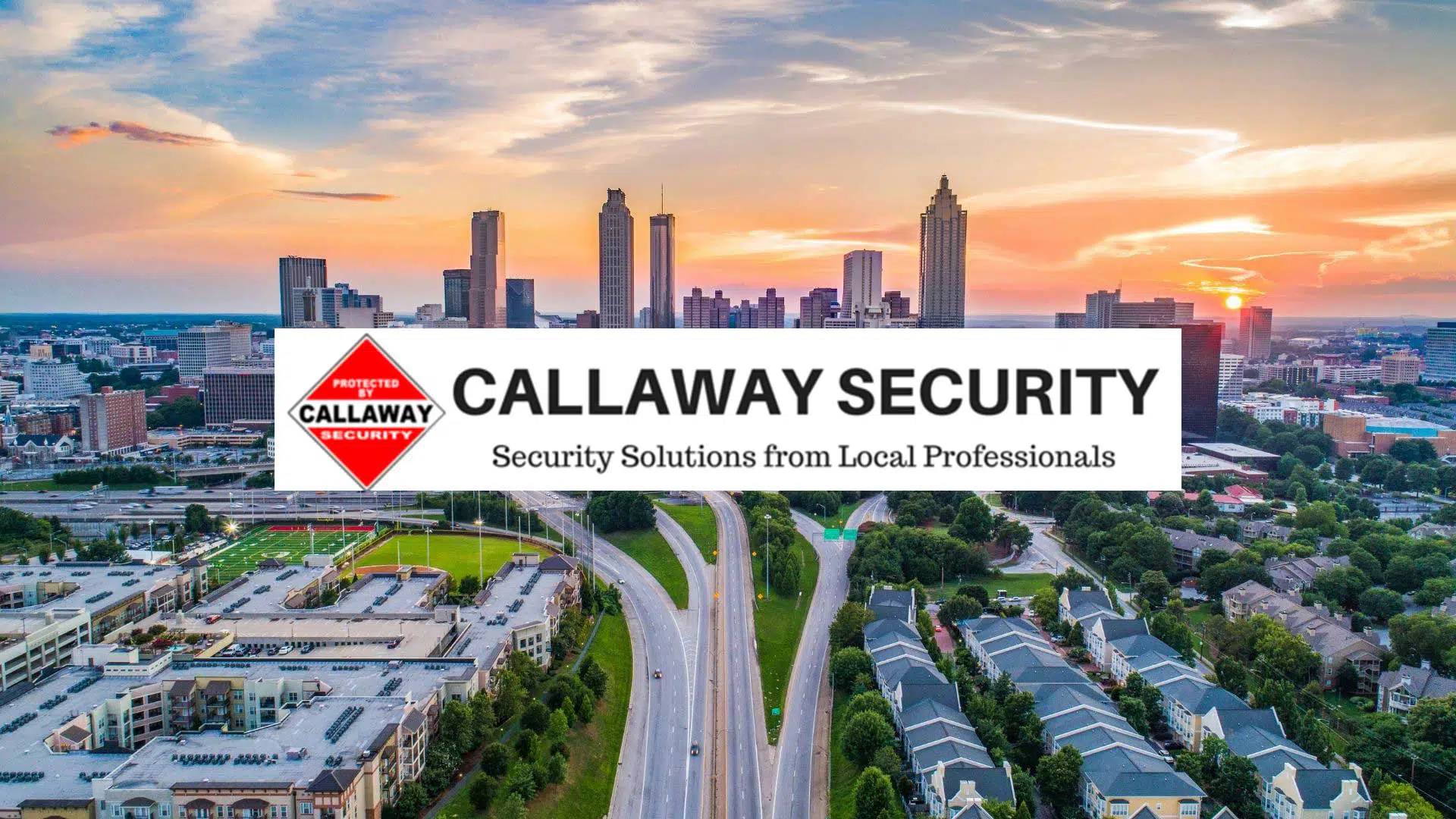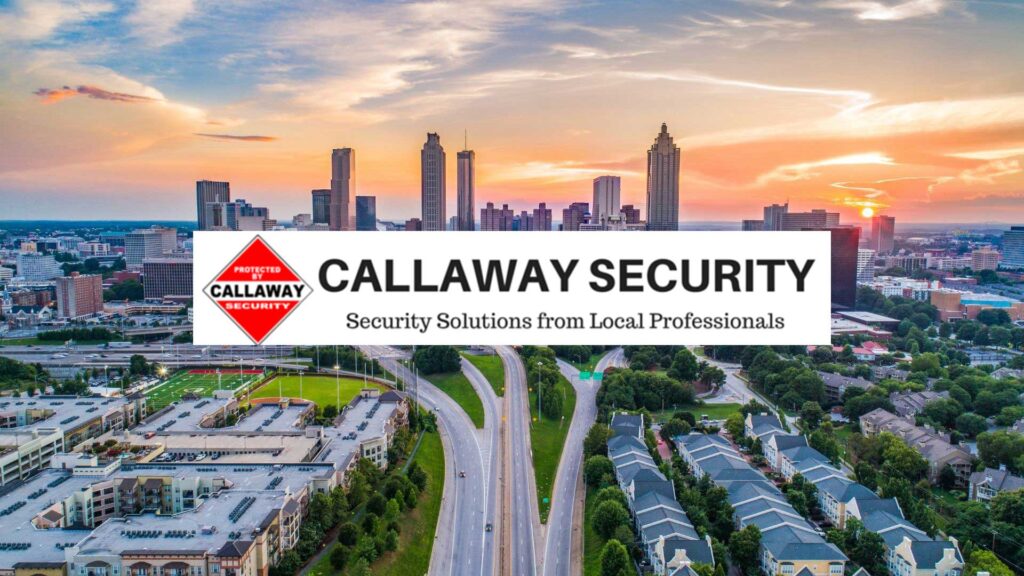 Please note that certain equipment models may not be eligible for this particular offer.
Looking to switch your current monitoring service provider but already tied up with another company? No worries! Callaway Security offers a seamless transition without any additional cost. By utilizing your existing security equipment, Callaway Security can switch your monitoring services hassle-free. Why should you consider switching to Callaway Security? Not only is there no fee involved in the switch, but you also get to keep your equipment, and benefit from lower rates compared to your current provider. Spend more quality time with your loved ones and let Callaway Security take care of your security system today!
Why Alarm.com is The Way to Go.
Alarm.com is the way to go for home security due to its industry-leading technology, comprehensive solutions, and advanced features. With over 30 years of experience, Callaway Security has been at the forefront of pioneering smarter security solutions for millions of homes and businesses utilizing Alarm.com. One of the key advantages of Alarm.com is its integrated all-in-one approach, which allows users to focus on what matters most while benefiting from always-on monitoring, proactive security, and smart technology. Whether it's safeguarding your home or your business, Alarm.com provides advanced protection 24/7, 365 days a year, using the latest technology for reliable security, valuable insights, and smarter automation.
Alarm.com's smart security systems offer numerous benefits that contribute to peace of mind. Video monitoring is a crucial aspect, allowing users to know who is on their property and keep an eye on their surroundings. Additionally, Alarm.com-powered cameras provide advanced video features and an easy-to-use app, enabling users to view live streams from anywhere and at any time using their smartphones, tablets, or other compatible devices.
Another significant advantage of Alarm.com is its integration with a comprehensive platform and app. The software platform plays a crucial role in making security cameras "smart" and enhancing the user experience. Alarm.com-powered cameras come fully integrated into the platform, offering advanced video features, extra security benefits, and professional support. This integration allows users to remotely monitor their homes, control smart devices, receive alerts, and customize their security system for optimal convenience and security.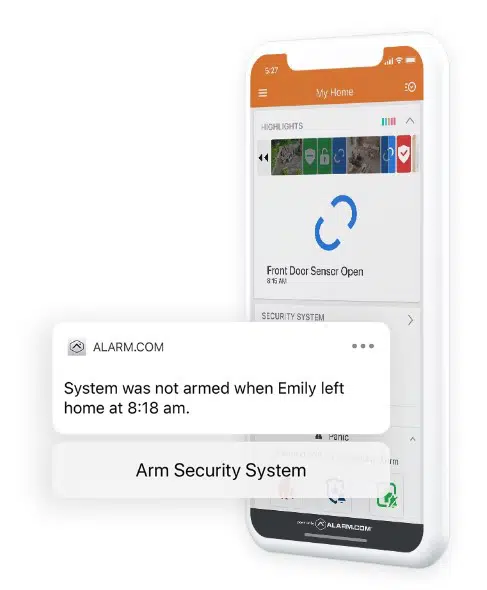 Alarm.com App Walkthrough
Alarm.com Packages and Pricing
ALARM.COM HOME MONITORING PACKAGE!
NO PHONE LINE REQUIRED
$499 + $29
NO PHONE LINE REQUIRED
Professionally Installed by Callaway Security

1 Motion Detector or Glassbreak

$29.99/month Alarm.com monitoring
ALARM.COM BUSINESS MONITORING PACKAGE!
NO PHONE LINE REQUIRED
$599 + $39
NO PHONE LINE REQUIRED
Professionally Installed by Callaway Security

1 Motion Detector or Glassbreak

$39.99/month Alarm.com monitoring
Disclaimer: This offer only applies to certain security systems. Not every security system will be able to keep the same equipment. 
Not sure if your system is compatible? Just Contact us.
The United Monitoring Association awards Callaway Security's monitoring center a 5-Diamond rating in recognition of its lightning-fast reaction times.
Affordable pricing: Starting at just $19.99/month, Callaway Security delivers award winning security for surprisingly affordable prices.
No Long-term Contracts Required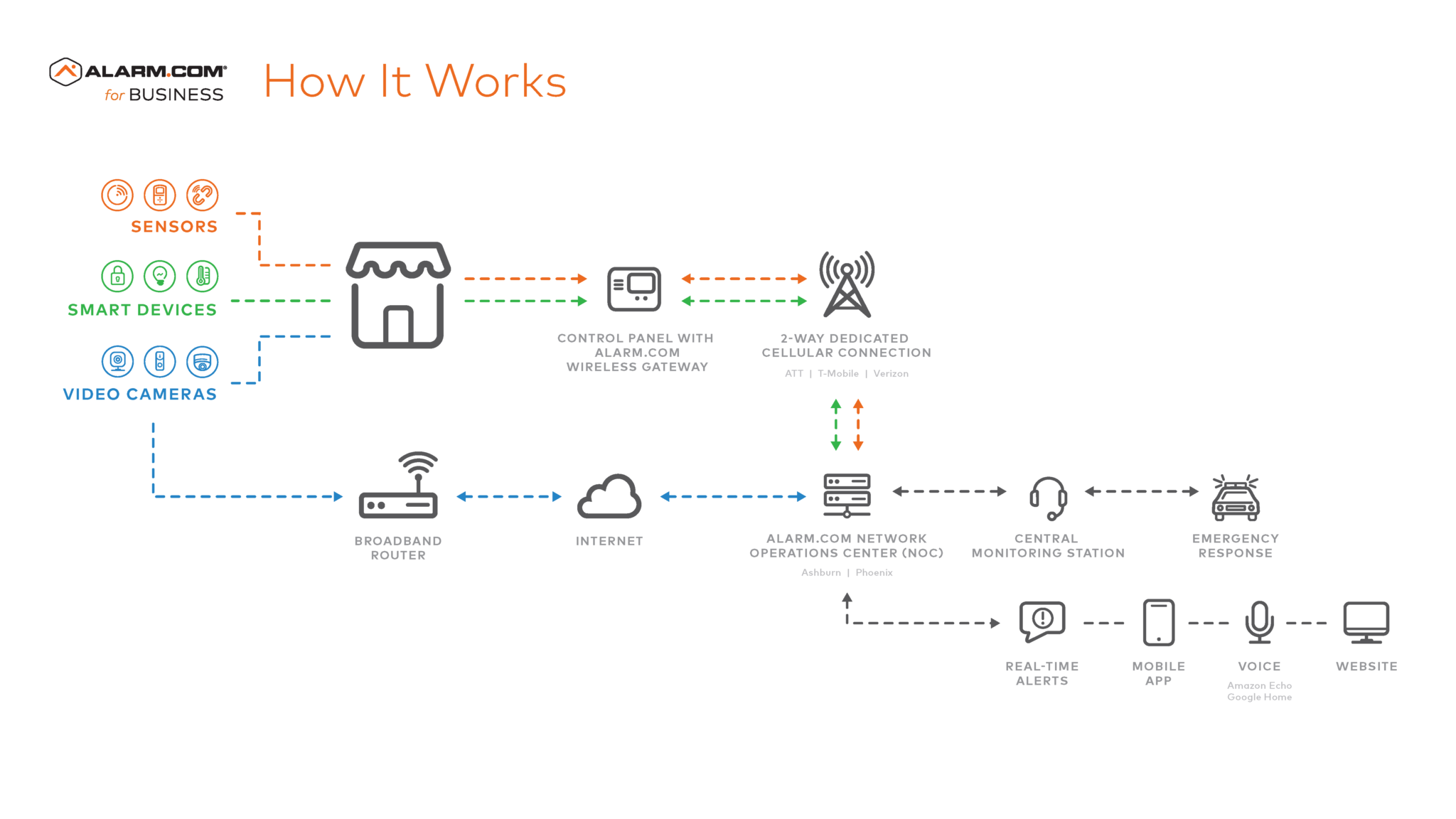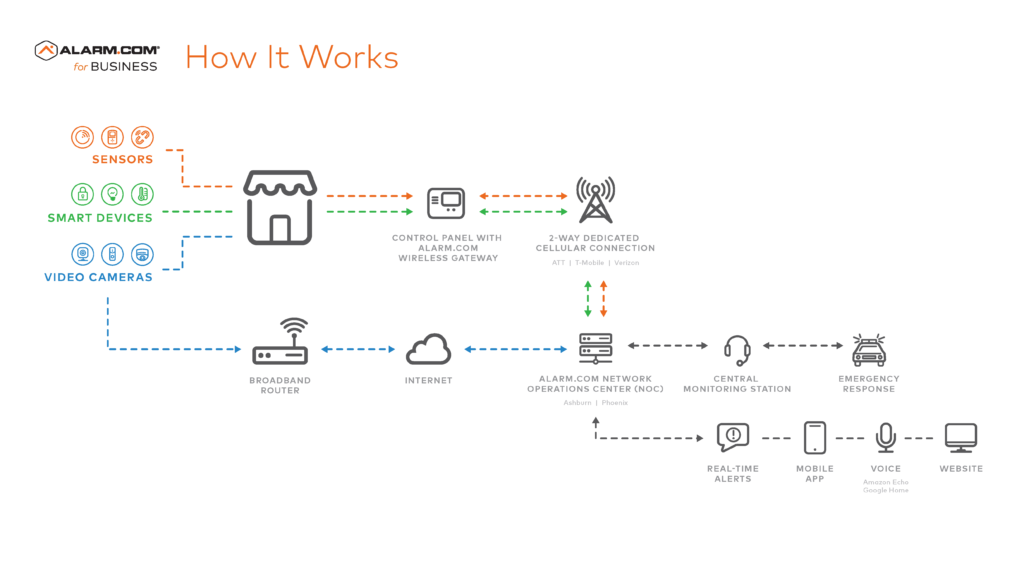 Alarm.com offers monitoring services in Atlanta through a dedicated cellular connection, ensuring your property remains secure even if the phone line is cut, the power is out, or the Internet is down. Their monitoring teams work 24/7 to provide continuous protection for your home or business.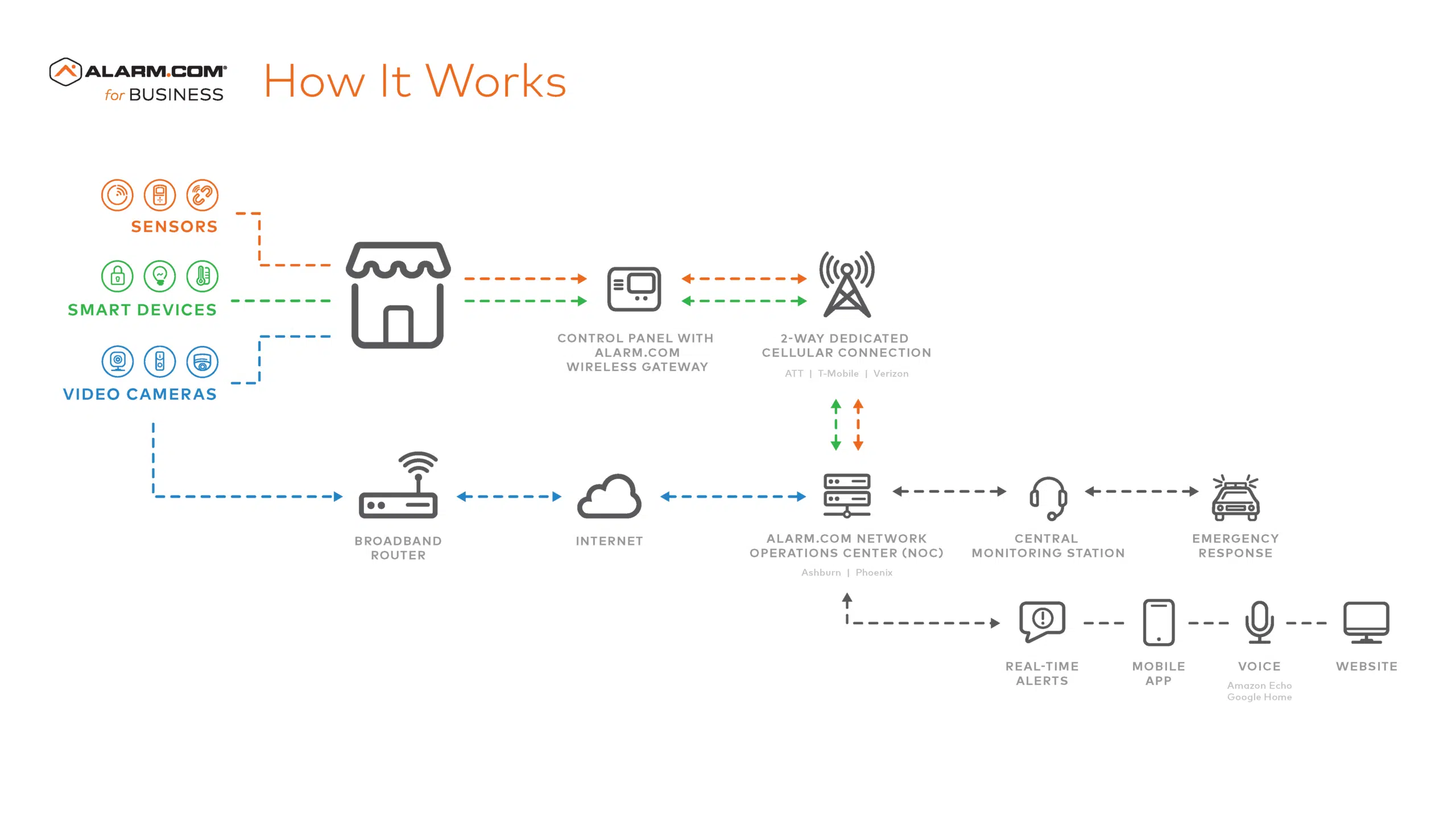 No, Alarm.com does not sell systems directly. They focus on developing reliable technology and partner with authorized security professionals who can install, monitor, and support the Alarm.com Security System. Callaway Security is an authorized dealer who can help you install an Alarm.com Security System in Atlanta. 
Alarm.com's monitoring systems in Atlanta offer advanced features and technology for reliable protection, valuable insights, and smarter automation. Their systems include video monitoring, allowing you to know who's on your property through live video feeds and recorded clips. They also offer integration with smart home devices for enhanced control and convenience.
Our Home Security Service Area in Georgia
Contact Callaway Security & Sound today to learn more about our network systems technology in Atlanta, GA and how we can help you get the most out of your home network. Our team of experts is here to help you get the reliable and secure home network you deserve.