Atlanta's Best Commercial Fire Alarm Systems
Callaway Security is a leading solution provider of commercial fire alarm systems for business clients in and around Atlanta. We have been installing alarms into residential homes and businesses such as day cares, private schools, banks, retail stores and more throughout Atlanta for over twenty two years. Specializing in Daycare , Tutoring Center , Restaurant  and Business safety solutions, Callaway Security designs, sells, installs, and monitors fire alarms. Please give us a call today! 770-395-9692.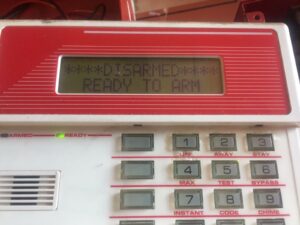 Honeywell panel 128FB panel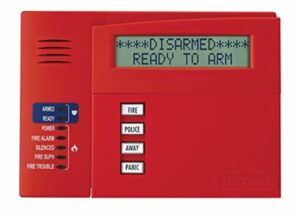 Atlanta Commercial Fire Alarms Solutions
Based in Alpharetta, the professionals at Callaway Security would be happy to meet with you to help you determine the best safety system to meet the needs of your home or business. We can even install a combination of fire and security alarm from Honeywell that will protect your home or business from burglaries as well as pyres. 
Once your alarm system has been installed, Callaway Security can provide ongoing maintenance service for your system as well as the annual fire alarm inspections required by the National Fire Protection Association (NFPA). We also offer affordable monitoring service for a low monthly rate.
All fire alarm signals received by Callaway Security are handled by certified professionals. We offer a local Underwriter's Laboratory (U.L.) monitoring station that supports wireless or cellular radio back-up fire monitoring. Our local U.L. approved monitoring station is the best protection for your home or business. Our monitoring station is 5 Diamond Certified by the Central Station Alarm Association (CSAA); only 3% of all monitoring stations have this important certification. 
Callaway Security also offers wireless alarm monitoring through Uplink, the market leader in wireless monitoring. Wireless fire monitoring can be used as primary monitoring for clients with VOIP or as back up when phone lines are down.
If you are interested in having a fire alarm system installed in your home, business or commercial building, please contact our Alpharetta based fire alarm systems professionals at Callaway Security today. We look forward to working with you.