Home Automation Systems in Atlanta, GA
Everyone has made the mistake of forgetting to lock a door, shut off the lights, turn off the air, or set the alarm. With multiple locations around a home or business, it's easy to forget about simple tasks. Contact Callaway Security's Home automation systems in Atlanta and you will never have to worry about an outrageous energy bill or intruder ever again. You can control your entire home from your Phone or Ipad.
Our remote access security automation controls allow you to monitor and manage your home or business from anywhere.

Remote Arming/Disarming and scheduled events
The next time you are sitting at the airport waiting for your vacation flight to take off, your mind can be at ease because you have the ability to monitor your home's security right from your mobile device. Double check the locks and alarm before you go to bed by simply tapping your phone. You can even grant special permission to friends and family so that they may enter your home when you are away. Would you like to know when your child arrives home from school everyday? You can elect to receive SMS messages notifying you when someone arrives at your home.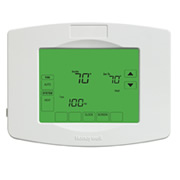 Light and Thermostat Control to reduce energy use
Reduce the stress of high energy bills by managing your lights and temperature settings from a remote location. Turn your air off when you leave for vacation, and schedule to have it turned back on a few hours before you arrive back home in order to have quality comfort. Will you be staying out later than expected? Automatically turn on/off a few lights with your mobile device to create the illusion that someone is home.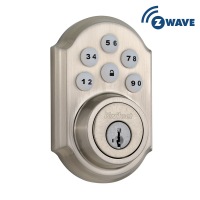 Remote Door Locks and Access – Live Camera Viewing
Perhaps you have just gotten in the car and are running late for a meeting. You may have forgotten to lock the front door. Rather than getting out and checking, you can secure your home's safety by activating locks right from your car. You will never have to worry about losing your keys again with our remote access capabilities. With a Callaway Security home automation system you can view live video or receive video clips of events at your home. Contact us today for more information on how security automation can benefit you.
WIRELESS MONITORING NEW CUSTOMER PACKAGE!
No Contract. No Credit Checks
Smart Home Automation Professionally Installed

Smartphone Arming w/Stay & Away Modes

Text, Email, Push Notifications.

(3) Slimline Power G door/window sensors

(1) Power G Motion or Glassbreak Detector

Yard Sign & Window Decals

24/7 Monitoring by our private UL Certified Dispatch Center.

Commercial Monthly Rate starts at $39
Home Automation Systems Atlanta GA: Installation & Support
Enhance your home with the ultimate home automation technology in Atlanta. Our expert team specializes in creating customized smart home systems that integrate seamlessly into your residence. Experience the convenience and luxury of controlling every aspect of your home with our intuitive touchscreen interface. From managing your theater, home audio, lights, climate, security, to motorized shades, we provide a comprehensive solution that puts control at your fingertips.
With our advanced home automation system, you can effortlessly transform your house into a smart home. Enjoy the convenience of commanding your entire home with just a touch of a button. Whether you're relaxing in your theater, hosting a party, or simply adjusting the lighting for ambiance, our system offers unparalleled ease of use.