How can you keep your home and family safe when you're not around? Having an extra set of eyes to watch over your residence is as easy as installing a home security system – and it all starts with Callaway's residential alarm solutions. For over 20 years, our team has assisted hundreds of Cumming homeowners in search of 24/7 home monitoring. We believe that your family deserves the very highest standards of safety and protection, so we use state-of-the-art technology and industry-leading procedures to keep your loved ones out of harm's way at all times.
Our security products and alarm system in Cumming are looking for anything that may damage your property. From unwelcome break-ins to inopportune fires, our monitoring devices are always on the watch for disruptions that might signal trouble. When our call center notices unusual activity with your home's security system, we will not only contact you, the homeowner but will also alert emergency responders if necessary. As security professionals, we understand the inherent risks that all Cumming residents face and believe that today is the best day to start preparing for them.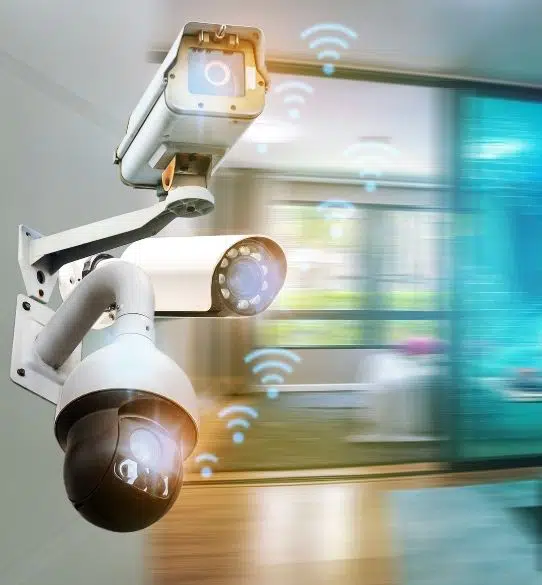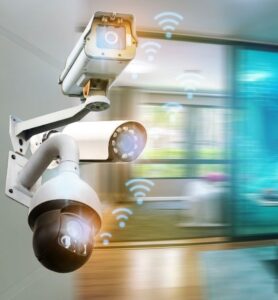 Cumming Property Crime Statistics
What are property crimes? Property crimes are the types of activity that home security systems are meant to deter. This includes theft, burglary, shoplifting, vandalism, and robbery. It turns out that Cumming, Georgia, boasts a high incidence of property crimes than most other Georgia municipalities. Even though the Cumming population is only around 6,000 residents, nearly 250 property crimes are committed yearly. Temporary individuals visiting Cumming shops and stores could be to blame, but the chances of being hit with property crime are around 1 in 26, higher than the average in Georgia, which is 1 in 30.
Homeowners should not be fearful of this information but embrace it with the guise of preparedness. The best way to protect your family in Cumming, Georgia, and your belongings from these situations is to install a security system. To maintain your family's safety, you should have them serviced and checked frequently. If you have been the victim of a property crime or believe you might risk being one in the future, you shouldn't hesitate to install an alarm system today.
Our Security Process
Year-round home security with one of the most trusted companies in North Georgia is more complicated than you might think. Our job is never complete until your family is 100% protected by our system, and we offer the highest security standard in Cumming and surrounding areas. That means adapting to the newest wireless monitoring systems, repairing a device when it's broken, and answering your home security questions at any time. The Callaway Security process involves:
Installation: without the right technology, we would never be able to offer such excellent service. You can choose from our line of the most advanced technology, like CCTV monitors, key fob remotes, and glass break monitors. Our technicians will install it at a one-time low rate. If you have an existing alarm system, we can also convert it to our monitoring service.
Monitoring: After installation, we can begin immediately watching over your home for any changes or unusual activity. For high levels of ambient heat or carbon monoxide, we immediately alert your family and then contact a local Cumming fire department. When we detect unauthorized home entry, we will also respond by contacting the homeowner, then placing an emergency call with law enforcement. Our team is prepared to keep your family safe every hour of every day.
Repairs and service

: notice a problem with your home's security system? We operate at all hours and every day of the week to fix whatever problems your alarm system runs into.
Commercial Security
In addition to residential alarm systems, Callaway Security offers business security throughout Cumming. No matter what industry you're in, from retail to pharmaceuticals, valuable inventory should be considered in the highest degree of loss prevention. Contact Callaway Security today to learn more about how our team can keep your business safe.
Callaway Security specializes in installing Business Security Systems in Cumming's small to mid-size facilities. Callaway Security can meet your demands whether you require a Commercial Security System Installation for a 1,000-square-foot office or a 30,000-square-foot manufacturing facility. With the security of commercial alarm monitoring, you can keep your belongings, your workplace, and your income secure. Your business area is an easy target for break-ins while you're away from the office, especially if laptops or valuables are on display. Many small firms ignore the genuine risk that they could lose all their profits in seconds.
Install a monitoring system in Cumming, that monitors your company even when you can't be ready for emergencies. Make an appointment to examine your company or commercial space by contacting the professionals at Callaway Security. Our certified professionals will give you the best security alternatives for the kind of business you run after a brief assessment.