North GA Security Services
Callaway Security is a full service low voltage company that provides a one-stop shop for all home and commercial technology needs. We sell, install and monitor alarm systems designed for loss prevention, employee monitoring, access control, closed circuit television monitoring, fire detection, assisted living, or a combination of these. Our full product and service offering includes the following: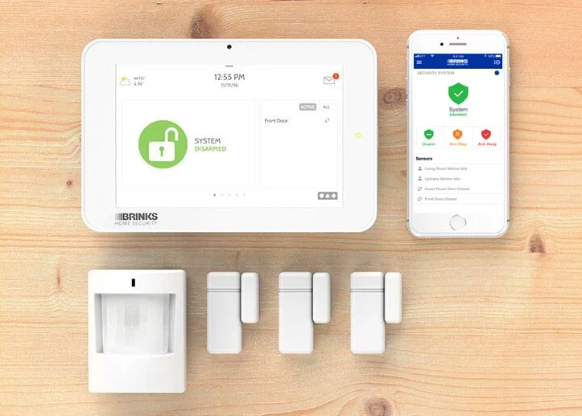 • Alarm monitoring for businesses/commercial
• Alarm monitoring for residential/homes
• Fire alarm solutions
• CCTV
• Products such as key pads, key fobs, smoke detectors, motion detectors, glass break detectors, and wireless monitoring devices
• Other services such as structured wiring for new construction with our builder program
North GA Fire Alarm Services
Along with a security system, every business and home should have a fire alarm installed and monitored.  Fires are extremely dangerous and unpredictable.  Call Callaway Security today at 770-395-9692 to find out more about having a fire alarm system installed today.
Callaway Security is also certified for fire alarm inspections. It just takes a phone call to have your system inspected to be sure it is up to code.  We will inspect, service, install and monitor your fire alarm system. Our monitoring station is 5 Diamond Certified by the Central Station Alarm Association (CSAA); only 3% of all monitoring stations have this important certification
North Georgia Home & Business Security and Fire Systems for Builders
Callaway Security works with builders to install new security systems and fire solutions into new construction. We also provide structured wiring for new homes and commercial buildings.
Callaway Security is just a call a way! If you live in or around Atlanta and are interested in any of our security products or services, please contact our North Georgia Alarm Monitoring Professionals at Callaway Security today. We look forward to helping you protect your home or business.
Alarm Monitoring | Fire Alarm Inspections | Home & Business Alarm Monitoring Services
Johns Creek | Cumming | Roswell | Alpharetta | Atlanta | Georgia