Atlanta GA Home Alarm Monitoring
For the best home alarm monitoring in Atlanta at affordable rates, look no further than Callaway home alarm monitoring services.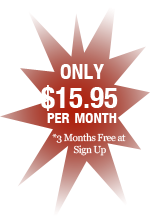 Callaway is your full service home alarm company with sales, installation, service, and most important, professional monitoring of your home alarm system at our state of the art UL approved monitoring station that has received the 5 Diamond Certification by the Central Station Alarm Association.
Only an elite group of home monitoring stations can boast all these qualifications. You know you are getting the best of the best when you go with Callaway for your home alarm monitoring.
Atlanta Residential Alarm Monitoring
For less than the cost of a cup of coffee each day, Atlanta residents can have alarm monitoring by the one of the home alarm monitoring industry leaders in the Atlanta area. For over 20 years we have been providing Atlanta area residents with home alarm solutions that bring peace of mind and security for your home and family.
Seconds count in an emergency. If there is an intruder in your home, you want immediate help. With Callaway, you can rest assured that help will be on the way. Our monitoring station is staffed only by certified professionals dedicated to keeping your home secure.
Atlanta Wireless Alarm Monitoring
For homeowners with an existing security system, we welcome conversions from your current monitoring service. There is no charge to switch to the best and we will be happy to inspect your current system to make sure it is effective and in good working order.
We offer all types of monitoring including wireless monitoring including wireless monitoring, an excellent back up in the event phone lines are down or have been cut. With over 20 years of service to the Atlanta area, you can depend on Callaway to provide top quality, reliable alarm monitoring.