The second oldest city in Gwinnett County, and the first to be placed on the National Registry of Historic Places, Norcross was first established in 1870 and has been known as the favorite summer resort of Atlanta. It combines the best of quiet suburban life with great access to city amenities and a close-knit community feel. People in this community have a vested interest in maintaining their sense of safety and security, and that's why for the very best in Norcross home security systems, local residents turn to the professionals at Callaway Security.
Norcross Home Security Systems
Thousands of homeowners across the entire Atlanta region trust Callaway to the safety and security of their family, business, property and possessions. We take great pride in protecting entire communities and providing not only security, but peace of mind. Our Norcross home security systems professionals are highly trained, certified experts who bring decades of combined experience to the table in making sure your security is nothing short of top-notch.
Award-Winning Service
Our services have been granted high honors by major national organizations. The Central Station Alarm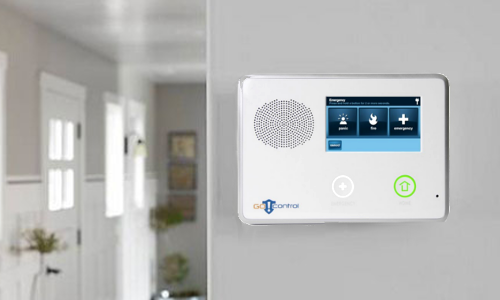 Association (CSAA) has given us 5-diamond certification, a status awarded to less than three percent of security companies across the United States. In addition, Underwriters Laboratories, the top security consulting company in the country, has approved our services.
When you turn to Callaway, you will have confidence that you've made the right decision to protect you and yours from unwanted intrusions of all kinds. We have one purpose in life: to help your family and business thrive through providing the best in local security monitoring services.
From Creation to the Future
We will sit down and work with you to custom-tailor a perfect security solution for your Norcross home or business. This can even include using your existing equipment and converting it to our monitoring services at no cost to you, if it is compatible. We will then be at your side every step of the way, from the initial installation to future monitoring and technical support. We even offer no-contract monitoring services.
The next time you need an update of your Norcross security solutions, turn to the professionals with decades of experience.