5 Ways Monitoring Can Simplify Your Life
Monitoring can make a home more secure and give homeowners real peace of mind. However, investing in a monitored home security system is an important step as there are a lot of things to consider before committing to one.
The good thing about monitoring is that it can secure your home while simultaneously simplifying your life. It gives you more control, more serenity, and, in the long run, it will help you save money.
Here's how monitoring can make life easier on you:
Monitored home security systems provide peace of mind
Sometimes, a state-of-the-art security system is not enough to make you feel secure. You feel like you can do more to protect your family from potential threats and dangers and your eyes are the only thing you completely trust.
A monitored home security system will give you total access to live camera feeds 24/7. You can remotely access your home or office security cameras from your computer, tablet, or smartphone and see what's happening at any given moment.
More than that, monitoring can give you a feeling of comfort and the comfort that you always know how your house and family are doing. After all, property security is not just about protecting your valuables, but your loved ones.
Monitoring will help you keep a watchful eye on the kids
With a monitored home security system, you can see when your kids are leaving in the morning or how late they return. You can check on your little one and make sure you never miss a moment, whether you are at home, at the office, or away. You can also check in on your child to make sure everything is alright.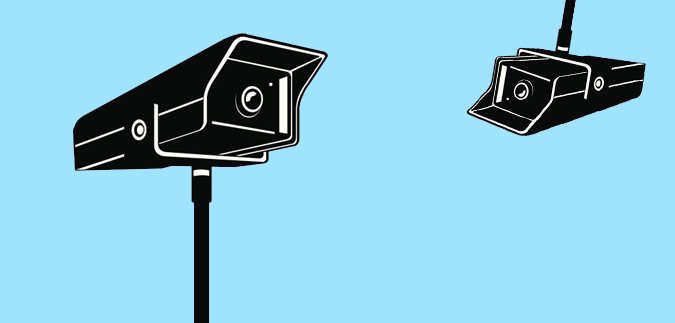 Monitoring will help you keep your home safe while on vacation
Are you sure you've taken all the appropriate precautions to secure your home while you are on vacation? A monitoring system will let you see, from your smartphone, what's happening in your house while you are not there. You will be able to get 24/7 live camera feeds and the system will notify you if anything goes wrong. This way, you can immediately alert the authorities if there is a burglary in progress, if there's water leaking, or if anything caught on fire.
You can check on personnel
No one likes to have strangers wondering around their houses. With a monitored home security system, you can check on the nanny, cleaners, gardeners, or contractor and make sure nothing goes wrong.
A monitored home security system adds value to the property
The benefits of a monitoring system exceed home security. Having a security system installed, means your home is up to date. So, if you ever consider selling the house, this device alone will allow you to raise the value of the house.
At Callaway Security, you can find products that will give you access to remotely monitor your home or office via smartphone or computer.
If you have any questions, don't hesitate to contact us.