Jasper is the county seat of Pickens County. It was first incorporated as a town in late December of 1857, and is named for Sgt. William Jasper, who gave his life during the Revolutionary War at the Siege of Savannah. The citizens of this town stand for unity in all things, even protesting the secession of Georgia from the Union at their courthouse in 1890. With such a dedication to stand together, residents of this community take their safety and security seriously. When Jasper home security is needed, the residents of this town turn to the expert security professionals at Callaway Security.
Jasper Home Security System
Callaway Security has been in business for over two decades, and has been family owned and operated the entire time. We started as a small local business and have now grown to receive national recognition and awards from such notable agencies as the Central Station Alarm Association and Underwriters Laboratories, two of the top security consulting organizations in the nation. We take great pride in the Jasper home security services we provide and treat each of your clients as though they were members of our very own family. You can rest assured with us that the security solutions you receive will provide you not only with the absolute best in safety technology, but the peace of mind that you, your family, your business and your property are all protected from interlopers.
Security Solutions
Providing security solutions to protect communities is a responsibility we take very seriously. We use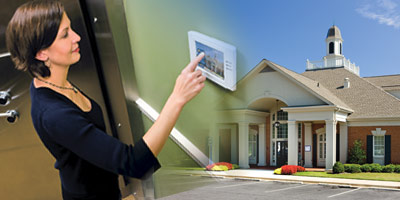 only the highest technology, and are constantly upgrading our offerings to be sure that you have the very best, top-of-the-line options available for your safety. From door alarms to broken glass sensors, from closed-circuit TV monitoring to fire protection services, Callaway provides custom-tailored security solutions to each client's individual needs. We will work with you every step of the way from system design, inspection or upgrade to installation to monitoring and technical support. Whatever your home or commercial security needs might be, Callaway is your ideal source for protecting the community of Jasper. If you're ready to take the next step in your Jasper security systems, turn to the highly-respected experts at Callaway Security.
For more information and answers to all of your questions, contact us today!
(770) 395-9692