Home Security Systems- Milton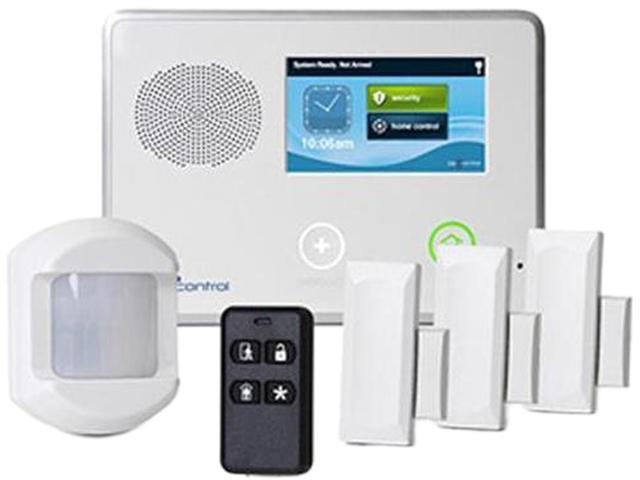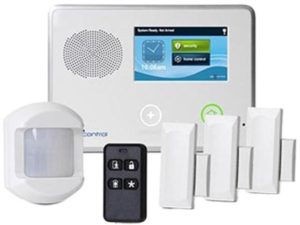 You see so many houses with security systems and you wonder whether it's worth the investment. The chances of your home getting broken into are minimal, right? How can you be so sure?
A Home Security Systems Milton Worth Buying?
If this is your view about home security systems, it may change when you learn that about 60% of burglars choose another home to target if there is an alarm system. It shows that investing in a security system can help discourage burglars from robbing your home. Security systems does more than prevent burglaries. Specific sensors can detect fire, carbon monoxide, and floods which can help prevent disaster by sending these threat signals to monitoring centers along with the authorities.  These statements may make you think twice about Home Security Systems Milton. With your interest piqued, you may want to learn more about these alarm systems.  What Does a Basic Home Security System Include?
What a Home Security System companies offers:
• Window and door sensors- to detect someone entering your home when they
open or tamper with a door or window facing outside
• Motion detectors – to help detect movement in an open space like the hall or
front door area
• Loud decibel siren- to scare away burglars and warn the authorities as well as
those around you about the break in.
There are many other advanced features or pieces of equipment that you can add
to the system such as glass break sensors, doorbell cameras, and video
surveillance. This is your decision to choose and include what is best based on
your budget and safety expectations.
When Are The Police Notified?
It's not the police that the system first notifies. It first notifies it's monitoring system within seconds of receiving the alarm signal. The monitoring system then immediately contacts you and if you don't answer, they try calling your backup contact.  It's only when your alternative contact doesn't answer that the authorities are automatically alerted. The system tries to reach out to you or your contact to
ensure it's not a false alarm, and to ensure that the police are needed at your home. If you are okay and the alarm was triggered by mistake, you will receive a call and you will be asked for your name, if you are okay, and what the pre-set password is. If you were ever in trouble, you could tell the monitoring system to call the authorities when they call.  Callaway Security points out that while the Home Security System sounds an immediate alarm, the response speed depends on how quickly you, your contact and police respond to their phone calls. The police response time, in turn, depends on how busy the police department is at the time of your call.
Why Can't the Monitoring System Contact Police Immediately?
This will definitely be the next question that pops into mind when you see the amount of time it takes to reach out to the authorities. There is a reason for this.  This is due to false alarms. It is estimated that approximately 98% to 99.8% of home security alarms are false alarms. These are cases where the alarm was triggered by pets, animals, children or even by you because you had forgotten your home keys or your password to switch off the alarm.
Home Security Systems Milton- How to Prevent False Alarms
This is why Callaway Security suggests adding video cameras to your home security systems. It helps reduce these false alarms because you can immediately rewind and verify each triggered alarm. It will also give peace of mind if your alarm goes off, you will be able to see what is going on instead of being left to wonder what caused it. Also, your video evidence gives you proof and priority with the police and first responders.
Home Security Systems Milton is just a call away
If you have changed your mind about Home Security Systems for your home in
Milton, Callaway Security is just a phone call away!