Here's How To Select the Best Security Camera System
Is your home protected? Find out how to select the right security camera system with these helpful tips.
You can have advanced software security tools protecting your computers from hackers and other intruders. They're useless if you can't see who stole them and when they did it. You may protect your home or your office building with a state-of-the-art alarm system, but you can't activate it when you are home or during business hours. These are just part of the reasons you might want a security camera system installed.
Do you really need one? And if you do, what are the main things to consider when buying a security camera system? How can you tell which is the right surveillance camera for your needs and where should you install it?
Read and find out the answers to all these questions and a couple of others.
Do I need a security camera system?
Whether you need to monitor a location in real time or watch over your kids or pets, a security camera system is the best possible option. It will provide you peace of mind when you are away and not able to check on your home, your family, or property. It will allow you to monitor or record activity in and around your home or office area, thus helping you to anticipate a burglary before even happening.
Burglary: Surveillance cameras can discourage burglars from breaking into your home of office building. They will record any person approaching the front door and catch an intruder in the act of breaking in.
Monitoring in real time: Whether you need to keep an eye on the baby's room and check on personnel, such as cleaners, gardeners or contractors, security cameras are a great option.
Vandalism: Toilet papering, spray painting, mailbox tampering, and other types of vandalism are unpleasant and can decrease the value of your property. A surveillance system will provide you with the evidence you need to catch the perpetrator.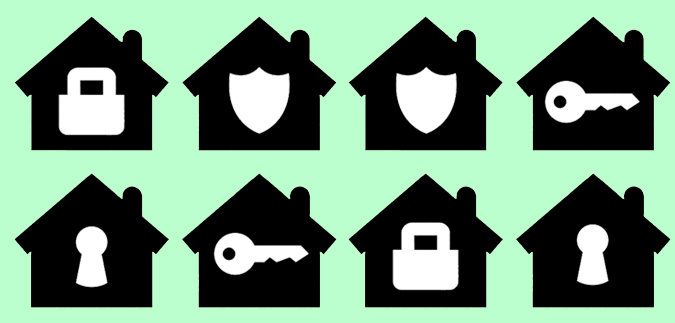 What to consider when buying a surveillance camera
There are many types of security cameras, each one offering an array of features and benefits. Before deciding which surveillance camera is the right one for you, you might want to consider a number of aspects, such as the design, the environment, remote control access, and the lighting conditions.
Ask yourself: how many cameras do you need? Do you need outdoor or indoor security system? Is night visibility an important feature? These are questions every property owner should consider before investing in a security system.
Indoor or outdoor: An outdoor security camera can catch any suspicious activity occurring on your property. An indoor camera, however, can serve as an additional security measure for when the outdoor camera isn't able to capture the footage. Deciding what type of surveillance camera you want to buy will also give you a hint on how to properly maintain it and how to make the most use of your system. Unlike indoor environments, the outdoor does not only differ in lighting conditions, but there's also the weather factor that needs to be taken into account.
Wired or wireless: Another important factor you should consider when buying a security camera system is whether you want your surveillance cameras to be wired or wireless. Hardwired cameras have a more solid and secure video signal, but they are more expensive and can't be moved around. Wireless security cameras on the other hand, can be placed anywhere, and due to latest improvements, their video signal is rather good.
Numbers of security cameras needed: The size of your property is another factor you should take into account before setting on a particular type of surveillance cameras. Decide how many cameras you need and which are the key areas you want to monitor.
Day or night camera: Think about whether a day/night feature is important to you. If you want to monitor vehicles parked in the driveway or keep an eye out for intruders, maybe you should opt for a camera with night visibility.
Remote monitoring: A remote monitoring system will allow you to manage different cameras at one from any computer. This is a convenient option if you travel often and want to be able to check on your home.
We know that investing in a security camera system is an important step and there are is a lot to consider before choosing the right system for you home. This is why we are here to help you. Contact us and we will decide together which system is the best security solution for you. Whatever your needs, Callaway Security has the best choice for security camera systems.