6+ Reasons To Choose Home Security and Automation
How can the Internet of things make your home safer? Why is it a good idea to invest in home security and automation and where can you find a reliable security automation system? Trying to answer these questions and a couple of others, we dedicated this track to home security automation.
Security systems can be a powerful tool against burglars. What happens when you forget to arm the alarm and a trespass goes unnoticed? Or when you forget that someone is still in the building and you get a false alarm?
Home security and automation can help solve these problems by giving you access and control to your home's security from either inside or outside your house.
Knowing you can make your home safe from any intruder will provide much-needed peace of mind. And that's just one of the reasons you should consider security automation. Here are 6 more.
Safety and protection
With a home automation security system installed, you can arm your alarm remotely, whether you are inside or outside the house. Furthermore, whenever there's a break in or any suspicious activity, the system will instantly alert you and the authorities as well.
You won't have to rely on security agents anymore
Most companies rely on security guards to watch over the property and arm the alarm when everyone has left the building. However, there are times when the guard forgets to arm the security system or someone is still in the building and the alarm is triggered causing a commotion for nothing. Home security and automation can solve this problem by putting a set of rules in place for the system.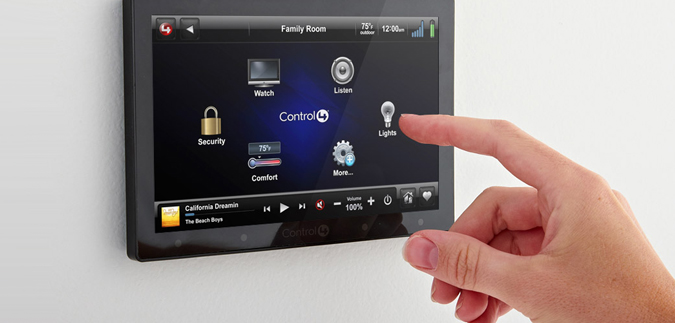 Ease of accessibility
The beauty of security automation is that you don't need a special device to view footage from your installed security cameras – your TV, computer, or even your smartphone will do just fine.
Home security and automation allows you to check on your home from any location. Knowing you can access and control of your home security system gives you peace of mind.
Automation
Home security automation can be configured with wireless door monitor and motion sensors. For example, if sensors don't pick up anybody in the building for half an hour, the system will arm automatically. Or, you can set it up to arm at a particular hour and you will receive a text message to manually extend the activation time if someone is still in the building.
Get instant alert
You can set your home automation security system to alert you in real time whenever there's suspicious activity in and around your property.
Trigger an alarm sound if there's unwanted activity
You can set your home automation security system to trigger an alarm sound if there's an entry or unwanted motion.
We know that investing in a security system is an important step and there are is a lot to consider before choosing the right system for you home. Whether you want security automation for your home, your property or your office building, we are here to help you.
Contact us and together, we will decide which system is the best security solution for you.