Build Up On Home Security: Remote Security Monitoring
It goes without saying that you care about your home and you do all sorts of things to protect it. You install fire alarms and security cameras. You clean it, inspect its roof and foundation regularly, and make little fixes. You get home insurance to make sure your house will be protected in case of danger.
But, how about when you are away on vacation and you can't physically verify on every little aspect? How can you make sure your home is secured even when you are not there?
Security monitoring is the place to start
Security monitoring is a great option for making your home safer. It offers the possibility of easily monitoring your home from your computer or smartphone. You can check security footage, verify anything that triggers the alarm, alert the authorities in real time, and adjust the system's settings. Real time information is just a few clicks away. Furthermore, you can address potential problems before becoming an issue and increase efficiency and accuracy.
The beauty of security monitoring is that, regardless of your location, the system will send you alerts for a wide range of incidents, including intrusion, fire, carbon monoxide, floods, and so on. All you need is your smartphone or tablet and Internet connection.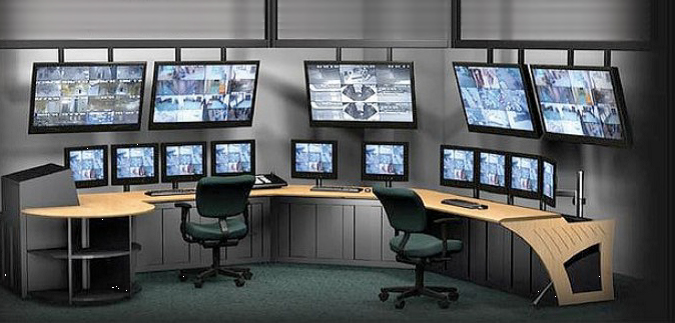 The benefits of security monitoring
Being able to keep a watchful eye over what is going on around the house gives you peace of mind, but you will want to make sure that the system you are choosing offers 24/7 monitoring, so there isn't a moment when your home is not protected.
Besides checking on video footage, a great monitoring system will also allow you to adjust the thermostat, turn lights on or off and lock the door with your smartphone from almost anywhere.
A monitoring system is not sufficient if it doesn't have a quick react to emergency. A good security monitoring system will notify you and the authorities as soon as it senses something is off, like the incipient phase of a fire or the first seconds of a burglary.
A security monitoring system gives you the freedom to view a live video feed of your home from anywhere, on your computer, tablet, or smartphone, as long as there is an Internet connection. You can also automate lights, thermostat, and door locks, and give you the comfort of knowing you can check on your house and family anytime you want.
We provide integrated solution for remote security monitoring. Keep all your properties safe even when you are away. Check our products today and contact us for more details.