Milton is a relatively new city in Georgia, first incorporated in 2006. It was created from the entire northwestern region of Fulton County and is proud of its status as a progressive and modern community. Named for the hero of the Revolutionary War, John Milton, residents value their independence and have a strong sense of individuality. That's why their needs for home security systems are as varied as the population. The very best in Milton home security systems can be had through the expert professionals at Callaway Security.
Milton Home Security Systems
Callaway Security is the ideal choice for the installation and maintenance of Milton home security systems. We are recognized and approved by Underwriters Laboratories, the top safety consulting company in the nature—an honor and reputation we take very seriously. We will take all the time needed to provide perfectly customized security solutions to every customer, treating our clients as friends and families in our quest to provide the best possible protection to the entire community.
Residential Security
We provide the very best home security monitoring in the entire region. We pride ourselves in being a one-stop shop for all of your needs related to home technology. Just a few of the services we provide include:
New security system design and installation
Conversion of existing security systems
Security service requests
Home security monitoring services
Wireless monitoring
Best of all, if you've already got a system, we can inspect it, and if it is compatible with our systems, we convert it to our services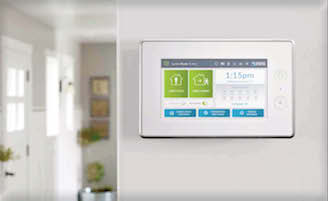 at no charge to you—with no need to buy additional equipment. We seek not only to provide ideal protection services, but to save you money at the same time.
Other Solutions
We don't stop at residential security. We also provide commercial security solutions for Milton businesses from small startups to large corporations. Regardless of your needs, we will work with you to create a custom-tailored solution to protect your family, business and property from unwanted invasion and criminal activity. We also offer emergency monitoring services to protect you from fire and disaster as well as full home automation systems. We truly are your one-stop-shop for building the home of the future.
For more information, contact Callaway Home Security today!