3 Essential Things To Look For When Getting Access Control Systems
Being able to control who enters the perimeter of your property is a great way to heighten building security. An access control system is a great way to achieve this level of security.
What is access control and why should you use building access control system
Simply put, access control is a system which allows you to virtually and physically control who enters the building and when. It is a system by which users are granted access based to a set of predetermined information. This way, administrators can monitor the overall safety of the facility and the employees' activity.
Most office buildings grant access based on a key card. The problem with this system is that the key card can be transferred or even stolen. Some access control systems involve two-factor authentication, which means that the people who want access show credential and the second factor to be granted access, like a PIN code or biometric reading.
What to consider when getting access control systems
As we already mentioned, access control systems include a variety of factors to restrict access to a particular area and heighten facility's security. Depending on your particular needs, door access control systems can be as complex as you desire and can be installed just about anywhere, regardless of the size or type of building.
However, before installing access control systems there are some things that should be taken into consideration. Initially, you should consider the number of doors you need to secure and the number of employees who will use the system. Then, you should decide how complex the system needs to be and what features are important to your business.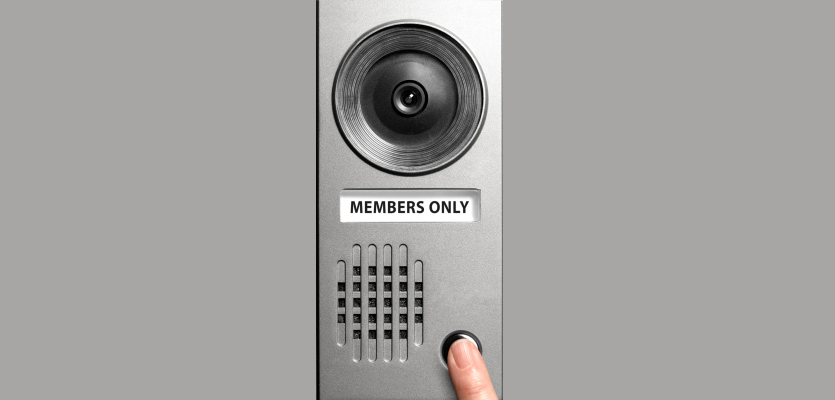 Most building access control systems offer basic security, such as credential management, video surveillance, and 24/7 monitoring. These are the features that most facilities need in order to limit access to a specific number of individuals.
If you wish a more advanced access control system, you can opt for biometric reading, such as fingerprint, retina scan, or other biometric measurements.
If you want to make sure you have total control over who accesses particular areas of the facility, you should opt of access control systems, which provide activity reports. A feature like this will let you see where your employees are spending their time and will notify you if anyone tries to access unauthorized areas.
When looking for door access control systems, you should think about your business's needs and what it is that you are trying to protect from intruders or your competitors. Many systems will only cover a certain number of doors, so make sure you choose a system that best meets your needs.
Some companies have a "when-available" policy, at a per hour charge, while others offer 24/7 service. Make sure you opt for a security company that offer in-home repairs and replacement services, with technicians on call 24/7.
With these facts in mind, you will be able to heighten security and create a secure environment for you and your employees.
We know that investing in an access control system is an important step and there is a lot to consider before choosing the right system for you business. This is why we are here to help you. Contact us and together, we will decide which system is the best security solution for you.