For over thirty years, Callaway Security has been working to protect your home, business, or commercial property from fire. Callaway Security is committed to only using the most reliable brands and manufacturers in the fire alarm industry. These brands include Honeywell, Fire-Lite by Honeywell, Silent Knight, GE Fire, and more. We are a leading provider of fire alarm solutions for commercial and residential clients in and around the Greater Atlanta area. We have a proven reputation for providing fire alarm solutions for residential homes and businesses such as daycares, private schools, banks, retail stores, and more.
The fire alarm services offered to residential and commercial clients in and around Atlanta include: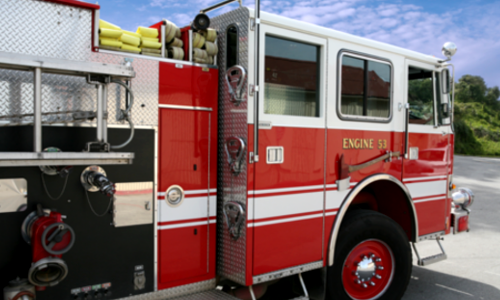 Atlanta GA Fire Alarm Inspections
The professionals at Callaway Home Security have the expertise needed to install your fire alarm system and provide an ongoing service to your system. We also perform the annual inspections required by the National Fire Protection Association (NFPA). We have the solutions you need to protect your home, business, or commercial property from fire. Callaway Security has the resources to help protect your home or business and will monitor your fire alarm system in Atlanta for a small monthly fee.
Fire Alarm Monitoring
Fire alarm signals received by Callaway Security are handled by certified professionals. We partner with a local Underwriters Laboratory (U.L.) monitoring station that supports wireless or cellular radio back-up monitoring. Our local U.L. approved monitoring station offers an impeccable service and is 5 Diamond Certified by the Central Station Alarm Association (CSAA).  Only a very small percentage of monitoring stations have earned this certification.
Because emergencies don't always happen when phones are working, Callaway Security also offers wireless monitoring that can be used as the main source of monitoring for backup when phone lines are down or for clients with VOIP.  Callaway partners with Uplink, a leader in the wireless monitoring industry for this service.
At Callaway, we understand that being prepared to protect your family or your source of income for your family is of utmost importance.  If you are in the Atlanta area and are in need of fire alarm system or fire alarm monitoring for your home or business, please contact our Atlanta Fire Alarm Systems Technicians at Callaway Security today. We look forward to working with you in protecting your most valuable assets.